Student Ministry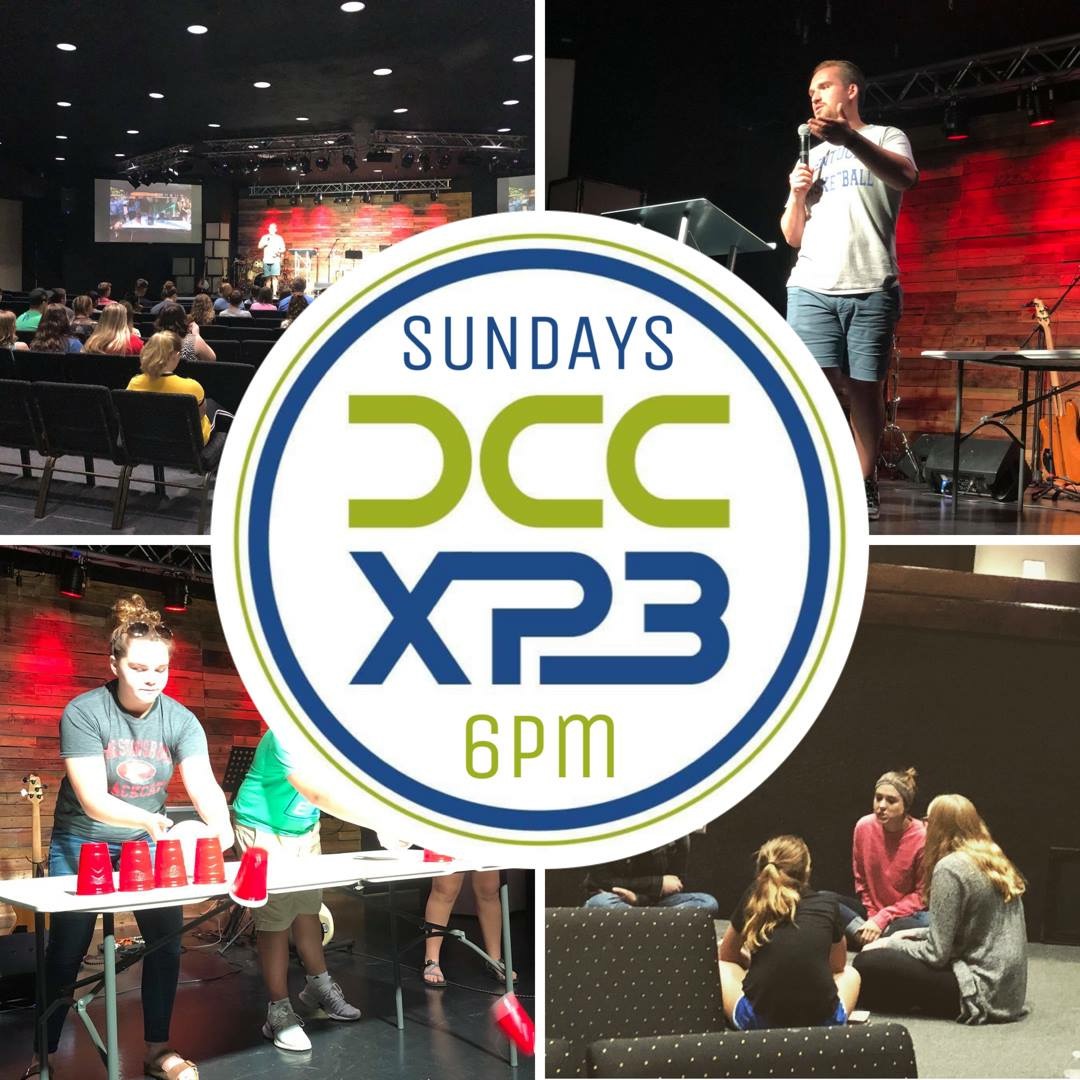 DCC XP3 is our student ministry (grades 6 -12) that utilizes a small group model similar to that of our adult ministry. We believe in creating a space for teenagers to be able to discuss the real issues they face with authentic, responsible adults that are seeking to grow our youth into a mature and lasting faith. Students are also plugged into ministries both inside and outside of the church. In order for kids to understand the fullness of a relationship with Christ, we believe its important for them to experience an authentic environment, be able to receive Biblical answers for issues they will face, build lasting relationships, and understand what it means to serve in the local church and community.
Students Reaching Students
Extending the love of Christ to friends.

Being a light to those in darkness.

To ignite the passion for God in each other.
Students Teaching Students
Increasing in knowledge of God's Word.

Growing in the character of Christ.
Students Influencing the World
Serving in the church.

Serving in the community.

Serving in the world.